A lot of people has been asking about the Rise Foundation e.V and the people behind it, so here it is. That's Genevieve a badASS WOMAN, ACTIVIST AND DIRECTOR OF RISE.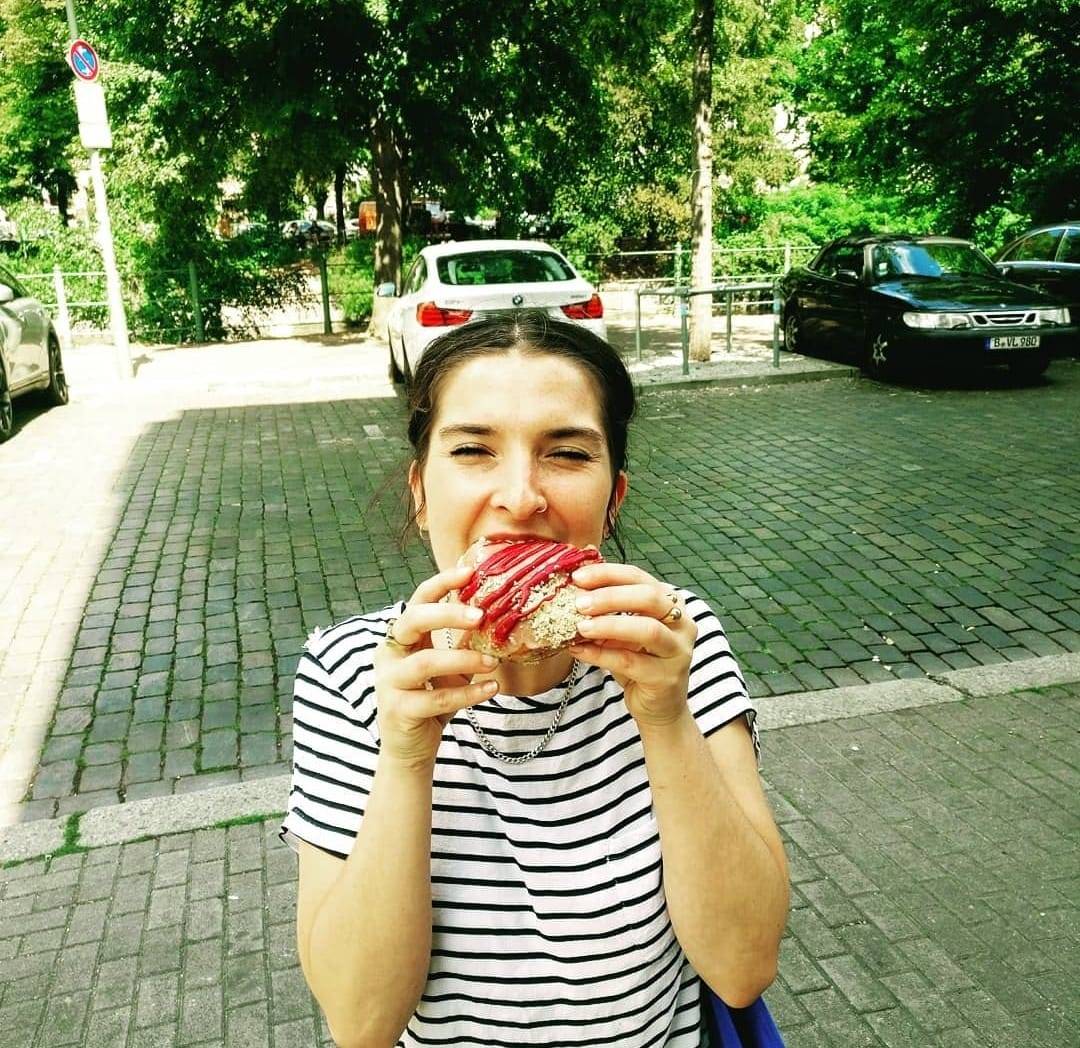 Who are you and what do you do?
I'm Genevieve, 30 years old from London, and I have been living in Berlin since summer 2018.

Having worked at a homeless hostel in London, when I moved to Berlin I wanted to continue helping the homeless in some way. I found Rise Foundation through Facebook and I was drawn to them due to the amazing work they did on a regular basis. I started joining the distribution events and eventually became more involved in the operations of the charity.
I'm now the director at Rise Foundation and I also work at a UK healthcare company as the head of complaints and support.
In my spare time I like to see friends, go for cycles and nature walks, and travel (when it's allowed).
I'm very proud of what we have achieved at Rise so far with all of our amazing volunteers and I'm also looking forward to all of our plans for the future!
Do you see the impact you're having on the lives of people living on the streets ?
I find the work we do at Rise very fulfilling as you can immediately see the impact of our work at every outreach event. It's very obvious how essential some of the items that we distribute to the homeless community are. For example, providing sleeping bags to those who are sleeping on the streets without them can literally save lives in the colder months.
Who are the volunteers of RiseFoundation?
I love the variety of people I meet at our outreach events. We welcome volunteers that don't speak German as we always pair non-German speakers with someone who speaks German, so the volunteers at Rise tend to be from all over the world and from all walks of life. I always find it interesting to meet such a wide range of people, and to hear about the issue of homelessness from their perspectives.
The common factor among all of our volunteers is a desire and drive to help the people we work with, and I'm always in awe at the deep sense of compassion and commitment present in every one of our volunteers
Why do people volunteer?
I think many of our volunteers want to help as they see the huge and worrying problem of homelessness everywhere in Berlin. Particularly in the winter months, people see and feel how cold it gets and they want to do something about it.
Some volunteers are also able to help us in ways beyond our events. Maria, you, for example, started as a partnerships intern and are now our main partner for the socks we provide at our events!
What are the reasons behind the homelessness?
Homelessness is a very complex issue. From my work with the homeless in both London and Berlin, I have found that whilst factors such as mental illness and drug addiction certainly contribute, a lack of social networks can really be the deciding factor upon whether someone becomes street homeless or not. If a person has a family member or a friend they can stay with, they may be able to get back on their feet before ending up on the street. If they lack these social connections, they often have no choice but to sleep on the streets.
With this said, the main driving factor behind homelessness is government policy. It is the responsibility of governments to tackle this issue and ensure that everyone is provided with suitable housing, no matter what their individual circumstances may be.
Should I give money to the person on the street? What's the best way to support him/her?
I always give money to someone on the street if I have it, as I choose not to make moral judgements about how they may spend that money. However, that's a personal choice and I appreciate that others may see it differently. The best way to support someone on the street is to smile, acknowledge them and if you have the means, ask them what they need. Sometimes they may have enough food for example, but require hygiene items so it's always good to check in with them to see what they need at that time.
In my experience it has been difficult to have a healthy relationship with the idea of "giving back" I experience a lot of guilt anytime I'm treating myself to anything. Can you relate to that? How / Where do you draw the line?
I can definitely relate to that! But I think this kind of guilt/shame complex is what leads those who ignore homeless people on the streets, or even have anger towards them. So I think it's important not to be too hard on yourself. We all need to look after ourselves before we can look out for anyone else, so treating yourself from time to time can be a very important part of this kind of work. If we're in a bad mindset, we may lack the compassion to help others. I like to think of it more like 'if I can treat myself to X, I can certainly give Y to a homeless person'.