Are you looking for a meaningful gift for your employees? Or perhaps memorable promotional items? Add a new product to your store's inventory? Or would you like to create your individual socks collection? Good Socks will now provide you with the opportunity to produce your own designs and make the socks "your own". From the socks to the label.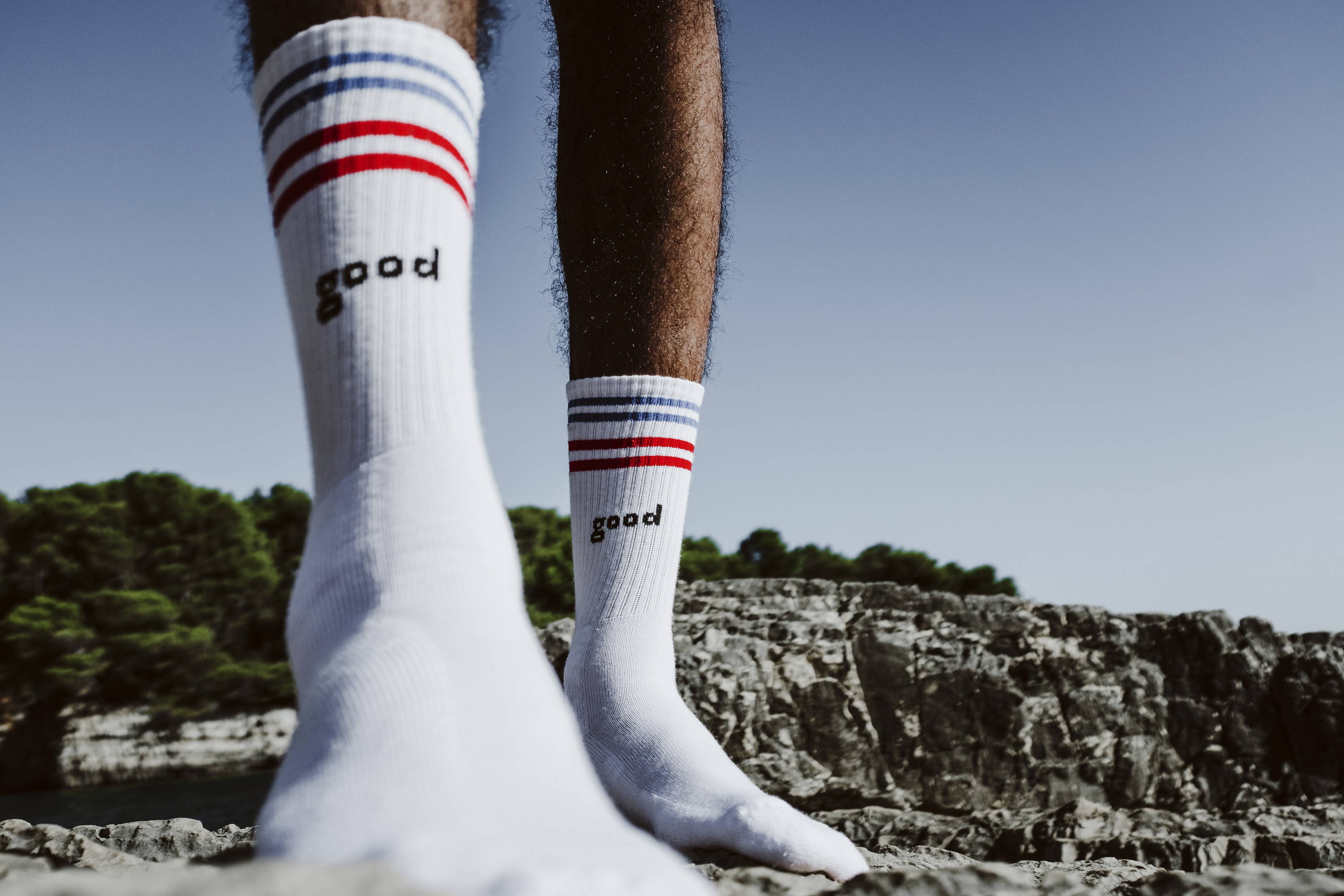 Fully Customized Socks Design
From longer tennis model to short sneaker ones. No matter what design and color you have in mind, anything is possible.
Plastic-Free Packaging
Each label can be customized to your needs from the type of cardboard, colors and messages on the label. Just like socks, our labels are refined down to the smallest details. The socks are connected by thread to 100% avoid the use of plastic in the packaging.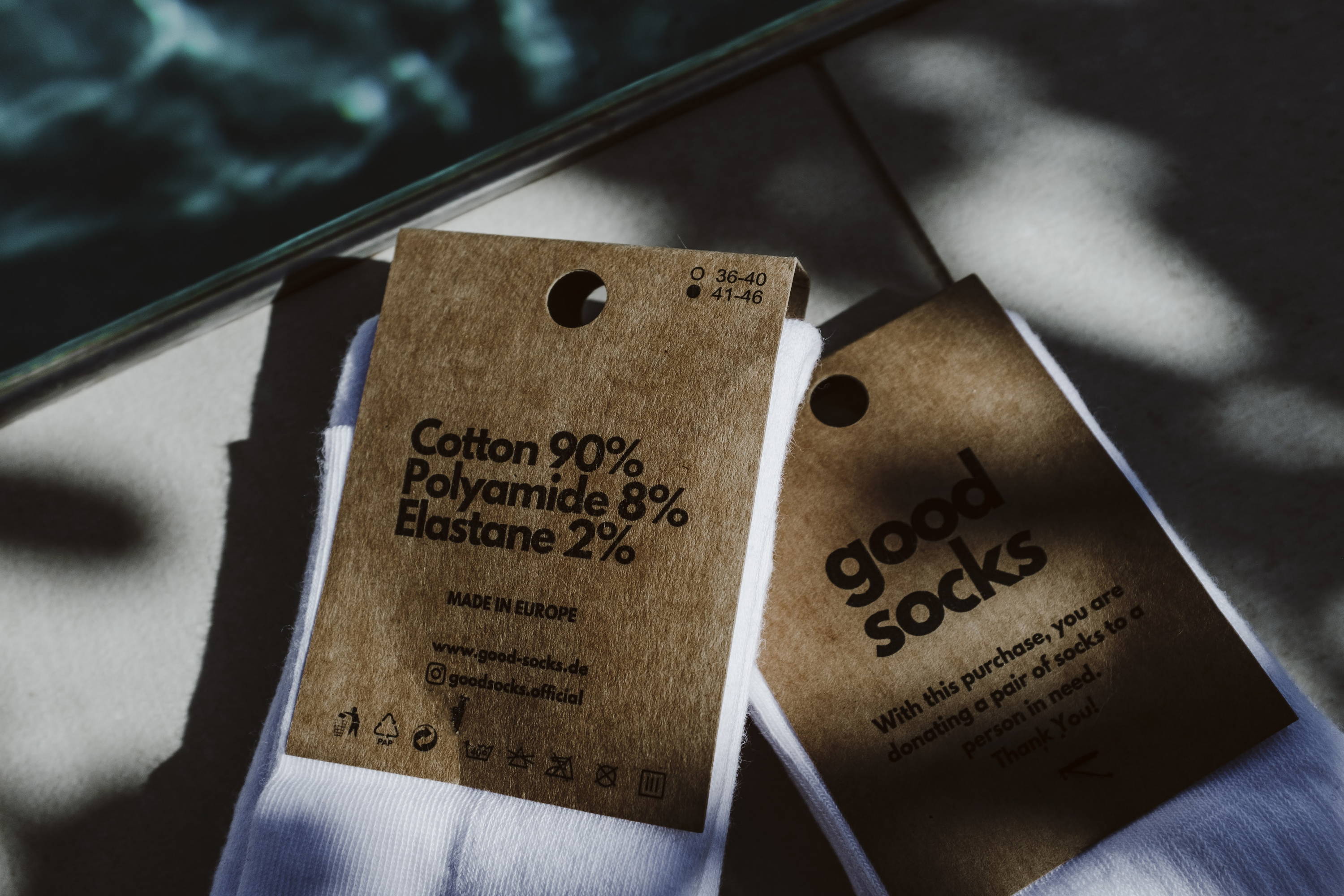 Merchandise With A Mission
With each pair of socks you're donating to person in need. With help of charity organisation we were able to distribute thousands pairs of socks to people in need. You can pick the charity you want to support or work with our current partners.
Would you like to know more? Let's chit chat!